Msgr. William J. Lyons Spirituality Center
The central building at Vision of Peace houses St. Benedict's Chapel and a small library. The building name honors the memory of Msgr. "Bill" Lyons (1930-2011). Msgr Lyons directed the Newman Center at University of Missouri-St. Louis from 1967-1994 while part-time formator at Kenrick-Glennon Seminary. He was full-time at Kenrick from 1994-2003. He completed 55 years of priestly service as spiritual director at the North American College in Rome from 2003 until his death.
The east walls of the chapel and library are entirely glass windows offering sweeping views of the Mississippi River.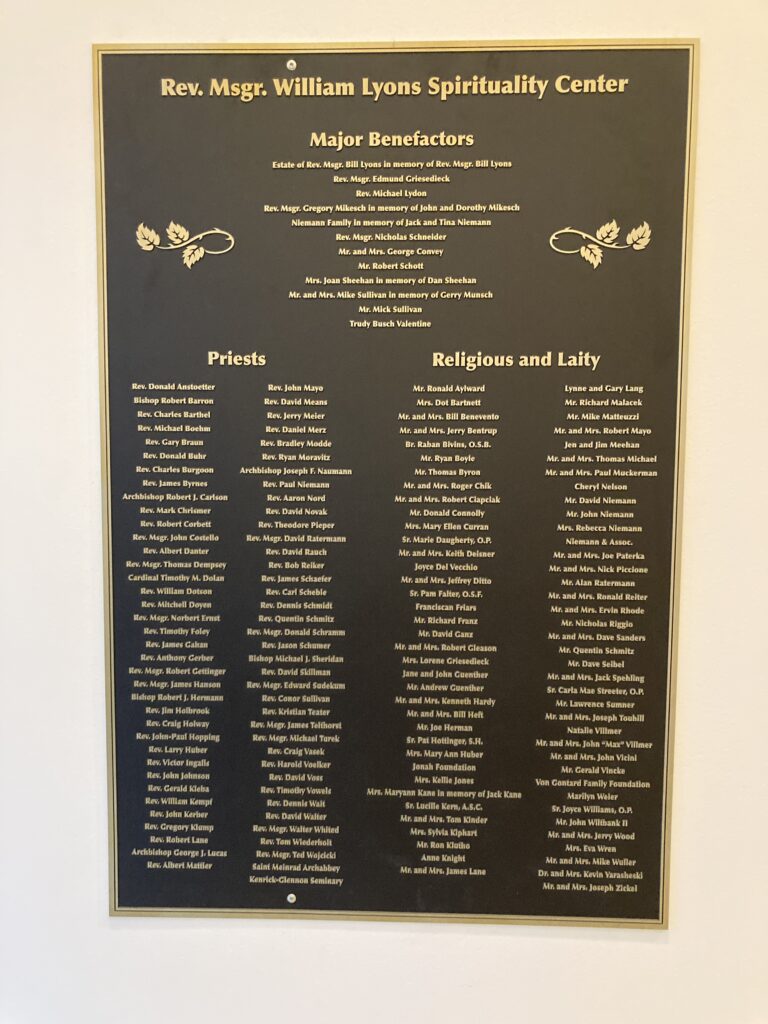 Small Projects Distinguished Award
In September 2017, the American Institute of Architects, St Louis awarded the Vision of Peace Spirituality Center (Architects John C. Guenther, FAIA, LEED AP and Dennis Tacchi, AIA) the Small Projects Distinguished Award. Jurors commented: "The jury found this serene project to be beautifully sited, simple, and gracious—a place rich in opportunity for meaningful personal experience."