Msgr. William Lyons Honored
The central building at Vision of Peace houses a Chapel and library. The building honors the memory of Msgr. William "Bill" Lyons (1930-2011). Msgr. Lyons directed the Newman Center at University of Missouri-St. Louis from 1967-1994 while part-time formator at Kenrick-Glennon Seminary. He was full-time at Kenrick from 1994-2003. He completed 55 years of priestly service as spiritual director at the North American College in Rome from 2003 until his death.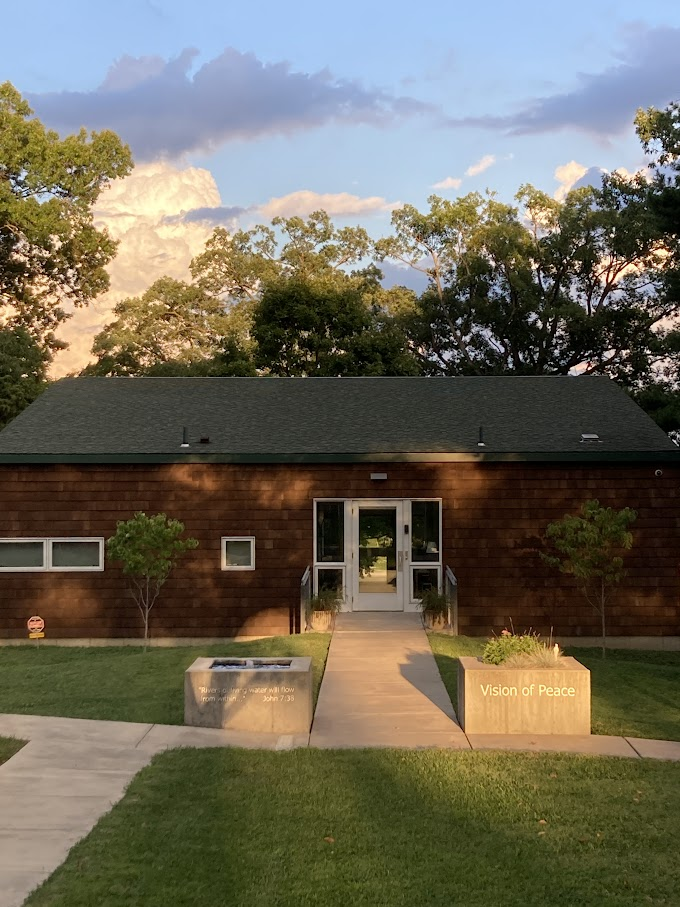 The Chapel and library are available for private prayer at all times. The entry code is given to guests upon their arrival. The east walls of the building are entirely windows offering sweeping views of the Mississippi River.
Chapel
Catholic Mass is offered in the Chapel when a priest is available. Times are posted on the board in the building foyer. The Blessed Sacrament is always present. The Stations of the Cross are on the south wall.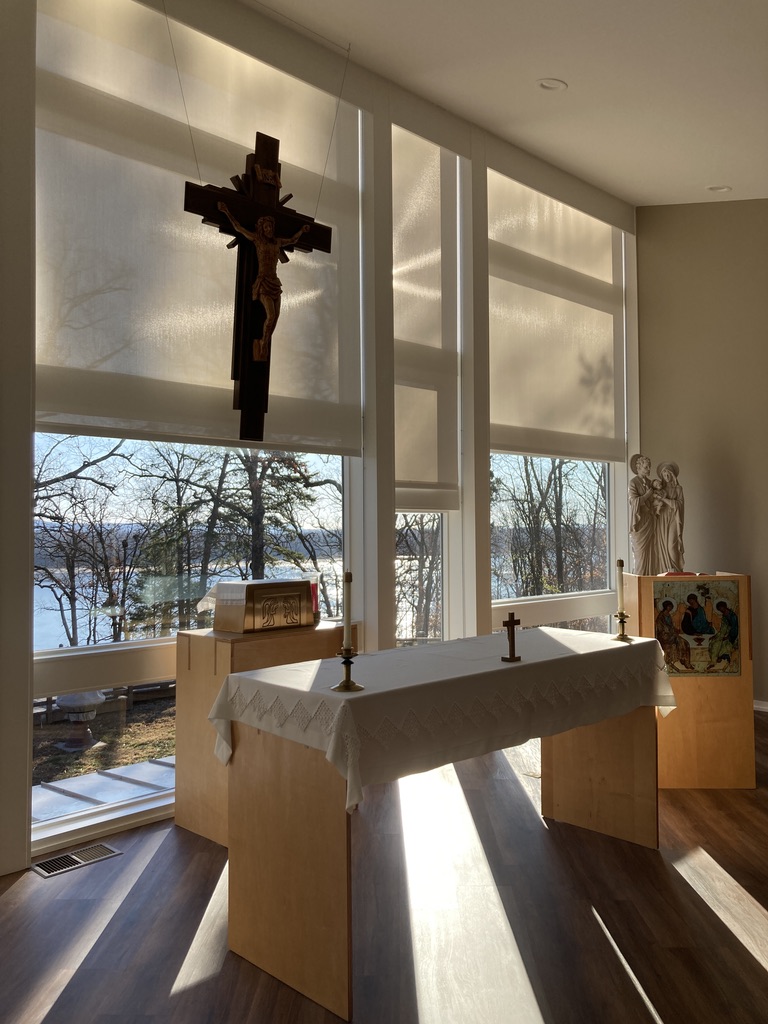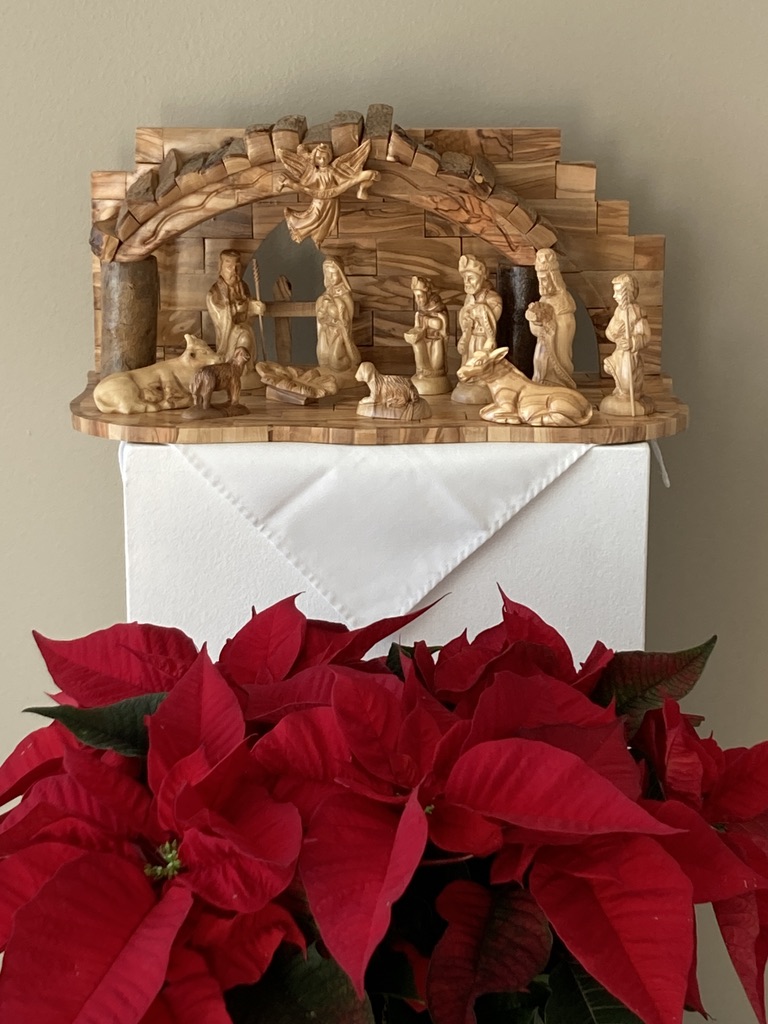 Library
The library is intended for silent use. Books may be borrowed during your stay, and returned before you depart. The library may not be reserved or used for meetings.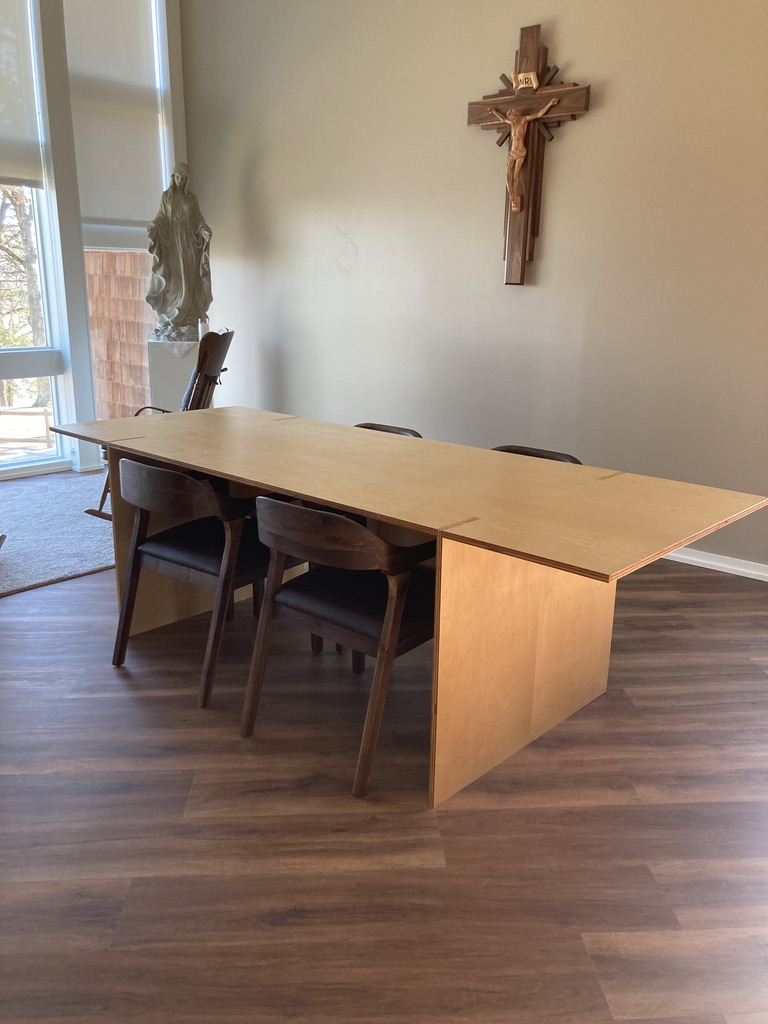 Our Generous Donors
The many generous donors who supported the building of the Spirituality Center are listed on the permanent plaque in the library.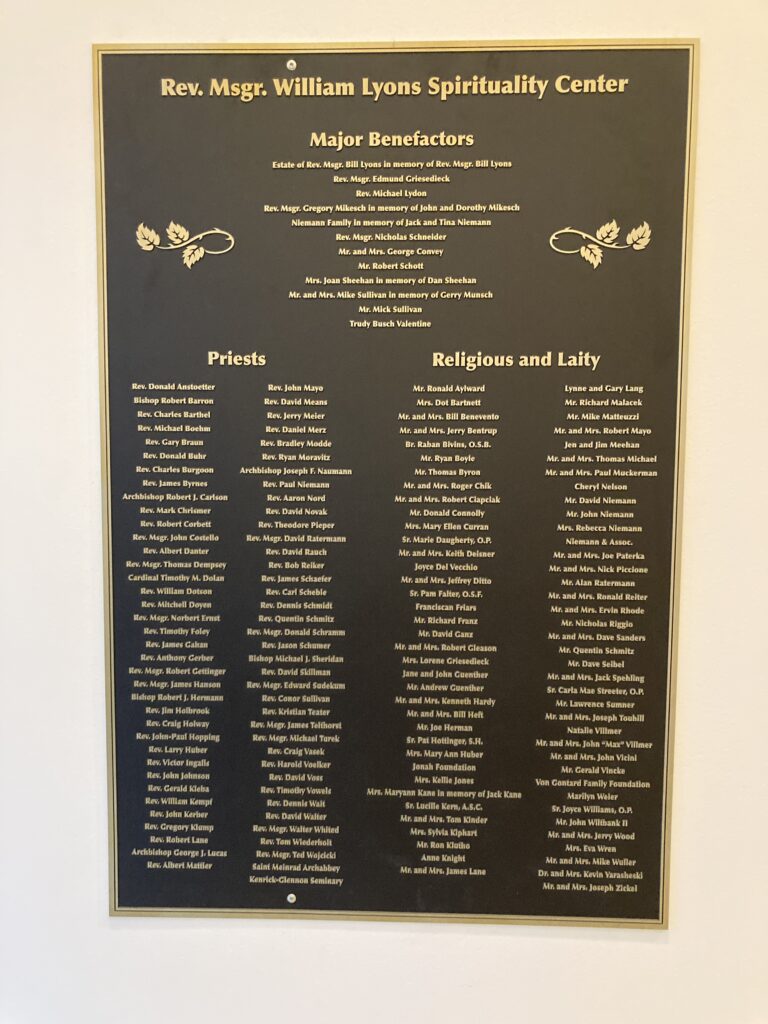 Small Projects Distinguished Award
In September 2017, the American Institute of Architects, St Louis awarded the Vision of Peace Spirituality Center (Architects John C. Guenther, FAIA, LEED AP and Dennis Tacchi, AIA) the Small Projects Distinguished Award. Jurors commented:  "The jury found this serene project to be beautifully sited, simple, and gracious, a place rich in opportunity for meaningful personal experience."