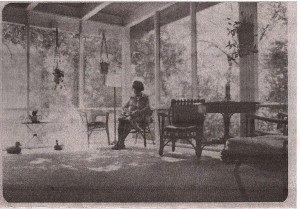 In 1974, Sister Miriam Stoll, of the Sisters of Providence in St. Mary of the Woods, Indiana, felt inspired by God to open a prayer house with hermitages.  With the generous help of a lawyer who donated his services to set up a non-profit corporation, Glimpse of Glory Ministries began.
Sr. Miriam spent 3 years searching before she found the perfect location for this new house of prayer: Pevely, Missouri.   The property, on the bluffs overlooking the Mississippi River,  had been the summer home of Frank and Marie McNaughton. After the death of her husband, Marie McNaughton was holding out for the right buyer for the property.  According to Sr. Miriam, Mrs. McNaughton wanted someone to buy the property who would have a religious affiliation.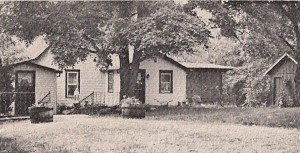 The property was acquired on June 17, 1977 and construction began in a humble way.  They started by converting the garage into a single cabin – the first hermitage.  Construction moved slowly, but as word of this new ministry spread,  gifts of prayer, money, skill, and materials were donated.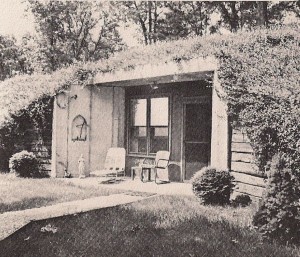 In time, construction began on three individual hermitages facing the river.  Eventually, six more hermitages, bordering the woods were added. 
Stationed next door at Saint Pius X Benedictine Abbey, Father Wilfrid Tunick, OSB jumped in to help Sr. Miriam.  He assisted her in improving and beautifying the property, and in converting the summer house into a place of ministry and prayer. As co-directors, Fr.Wilfrid and Sr. Miriam ministered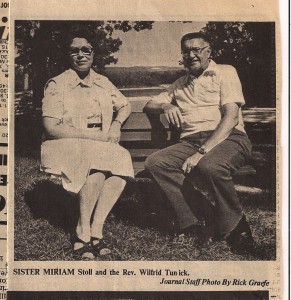 to the spiritual needs of the retreatants and offered them hospitality.
In time, Sr. Miriam moved on to other ministries.  When the Abbey closed in 1984, and the property sold to a private developer,  Fr. Wilfrid stayed on at Vision of Peace, serving the many guests who came for spiritual renewal. 
In 1994, Fr. Wilfrid left Vision of Peace in the care of lay directors.  Today, Vision of Peace continues as a place of peace, prayer, rest, and solitude, and is managed by a volunteer Board.
A New Era Begins
A new era for Vision of Peace began with the construction of the Monsignor Bill Lyons Spirituality Center.   Archbishop Robert Carlson dedicated the new chapel on August 24, 2015.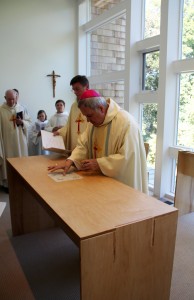 Isaiah House
In 2018 Isaiah House for priests was added nearby. It is reserved for priests who come to stay and minister to guests at Vision of Peace.